Being a professional photographer for Brit Milah means understanding all of the key elements of the Brit Milah ceremony and knowing who will be performing the active roles within the Brit Milah ceremony.
We start with the arrival of the Mohel and begin with the preparation of the newborn. This is generally performed in a separate area away from where the Brit Milah ceremony will take place.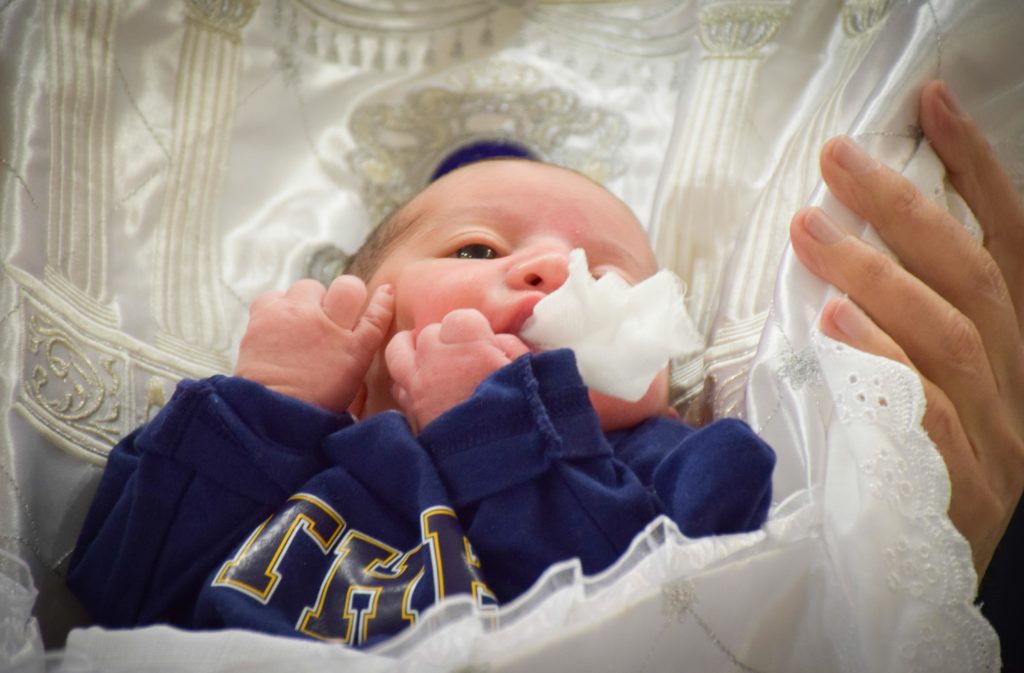 We then follow the journey of the child as he is taken by his mother and handed to the Kvaterin. In turn the Kvaterin hands the baby over to the Kvater (this is usually a married couple). The Kvater enters the hall where the Brit Milah ceremony will take place. The next Brit Milah honor is given to the person who greets the baby and places him on Eliyahu's chair.
All the while the photographer for Brit Milah is following this procession and ensuring that he captures every crucial moment as the infant is lovingly passed from one honoree to another.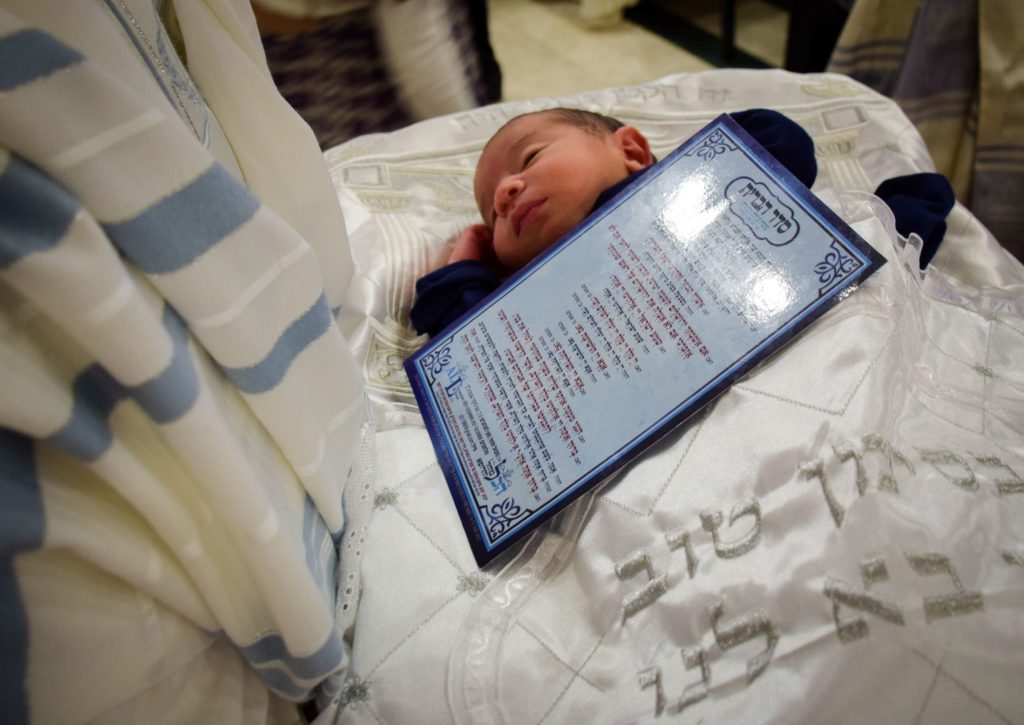 After Eliyahu's chair, another honoree hands him to the father and, in turn, the father places him gently on the lap of the Sandek. This is when the Brit Milah photographer needs to be at the perfect angle to photograph the full Brit Milah ceremony, while looking out for the reaction of the immediate family.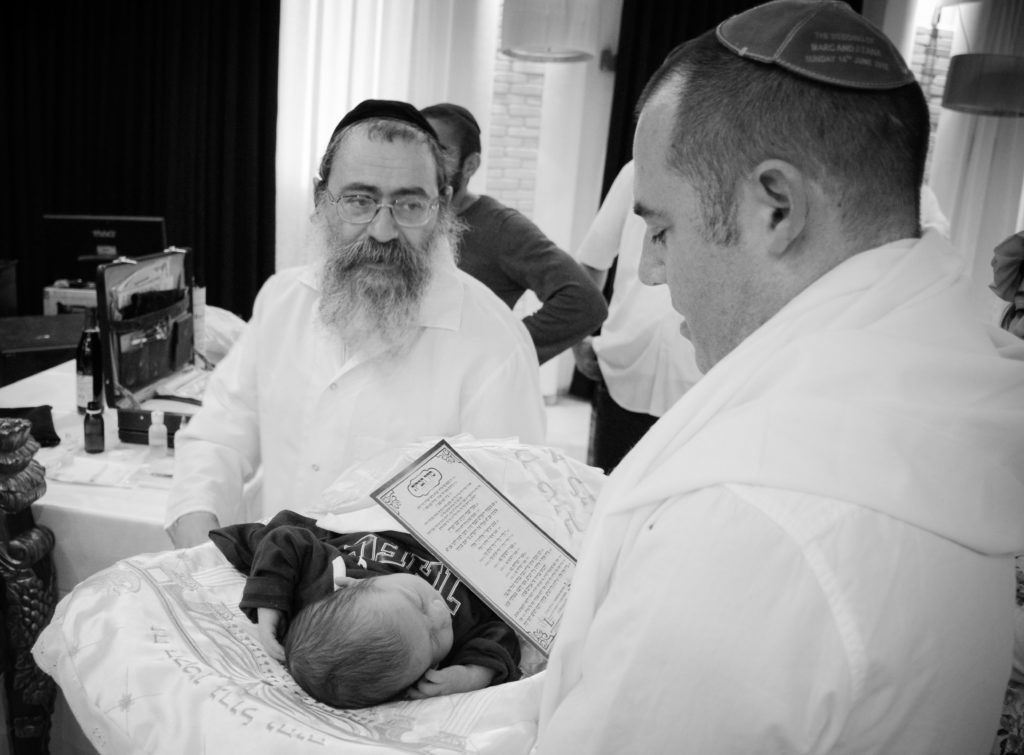 Once the Brit Milah ceremony is over, before the Seudat Mitzvah begins, the baby is usually fed and the new parents receive instruction from the Mohel. Immediately after this, the photographer for Brit Milah will organize family portraits which will include everyone who had a key role in the ceremony, together with grandparents, uncles, aunts and cousins. This usually takes around 10 to 20 minutes depending on the size of the family.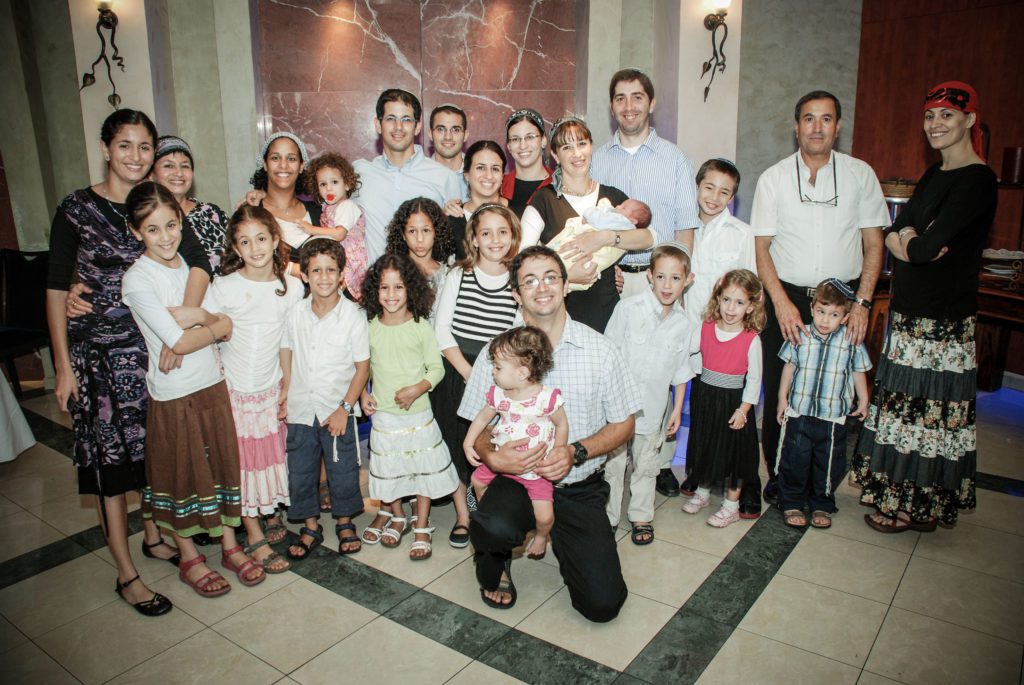 Once all of the formal photography has been completed, the photographer for Brit Milah will strive to capture all of the guests during and after the festive meal.
For an quote immediate quote and to check availability, please contact us now.
Click here to view our Brit Milah portfolio.
For an in-depth explanation of the Brit Milah ceremony, please click here.
Please follow and like us: