When the legendary singer, Sir Cliff Richard came to Israel, Michael Laurence Photography was honored to have been asked to provide the PR photography services for an event at the Steele Tennis center in Herzliya Pituach.
Working closely with the Freddie Krivine Foundation since 2006, Sir Cliff greatly appreciates the work of the foundation bringing together Jewish, Muslim and Christian Israelis to participate in tennis tournaments.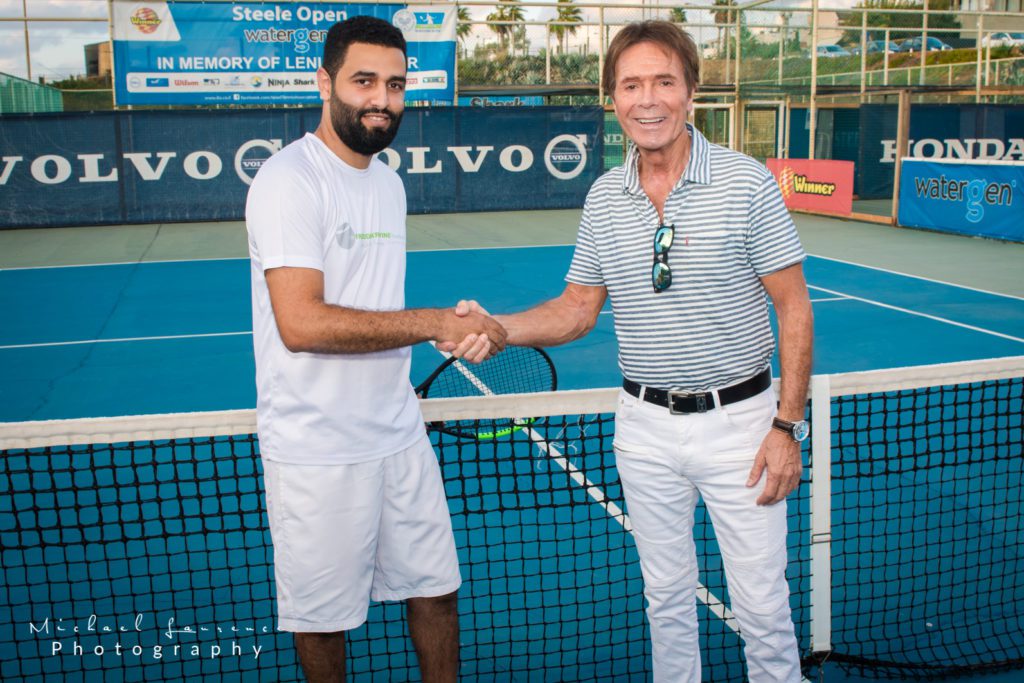 Pictured above is Sir Cliff together with Mohammed Rashwan, one of the tennis coaches from Nazareth, who was himself a child when he began playing tennis through the Freddie Krivine Foundation.
In his last trip to Israel in 2013 Sir Cliff visited the Nazareth Tennis center and even played a game or two with the children. Today's trip saw Sir Cliff meet with some of the children who had benefited from the foundation and had now become avid tennis players.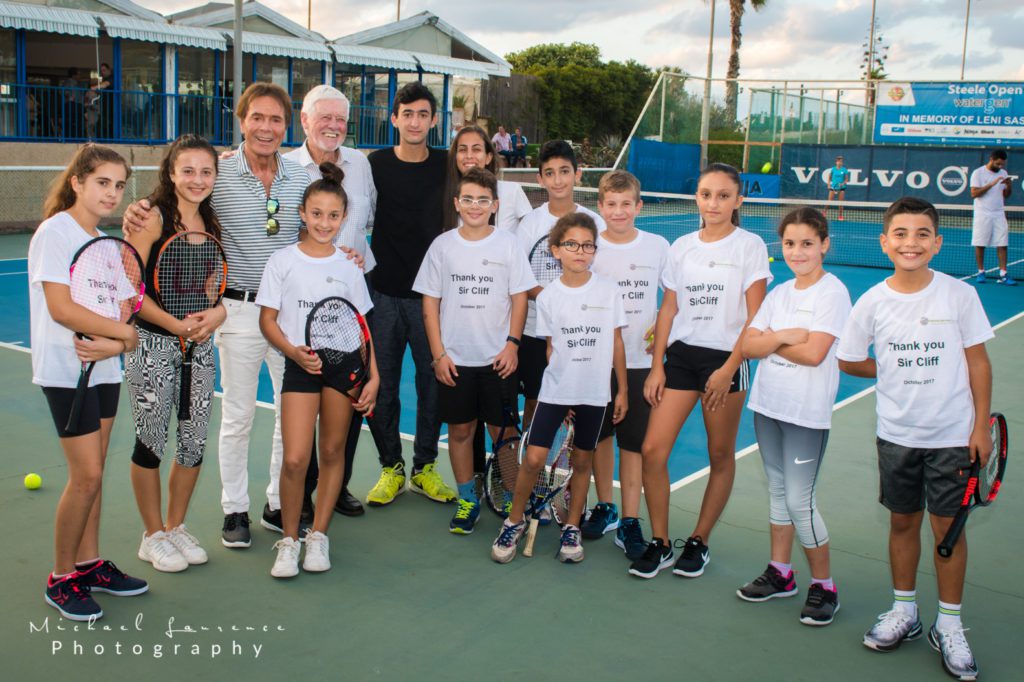 The foundation which is now run by the daughter of the late Freddie Krivine, Jane Krivine, continues to enable partnerships with local municipalities.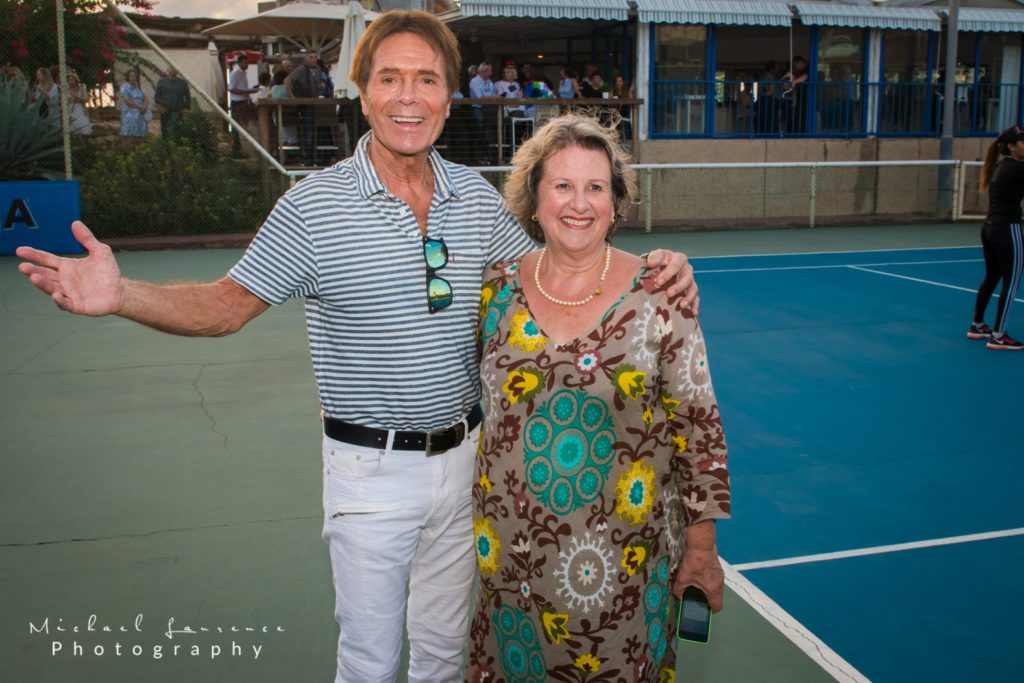 Attended by approximately 100 people including His Excellency British Ambassador to Israel, David Quarrey CMG, Sir Cliff interacted with the attendees and spent time posing for photographs with the attendees, most of whom were big fans.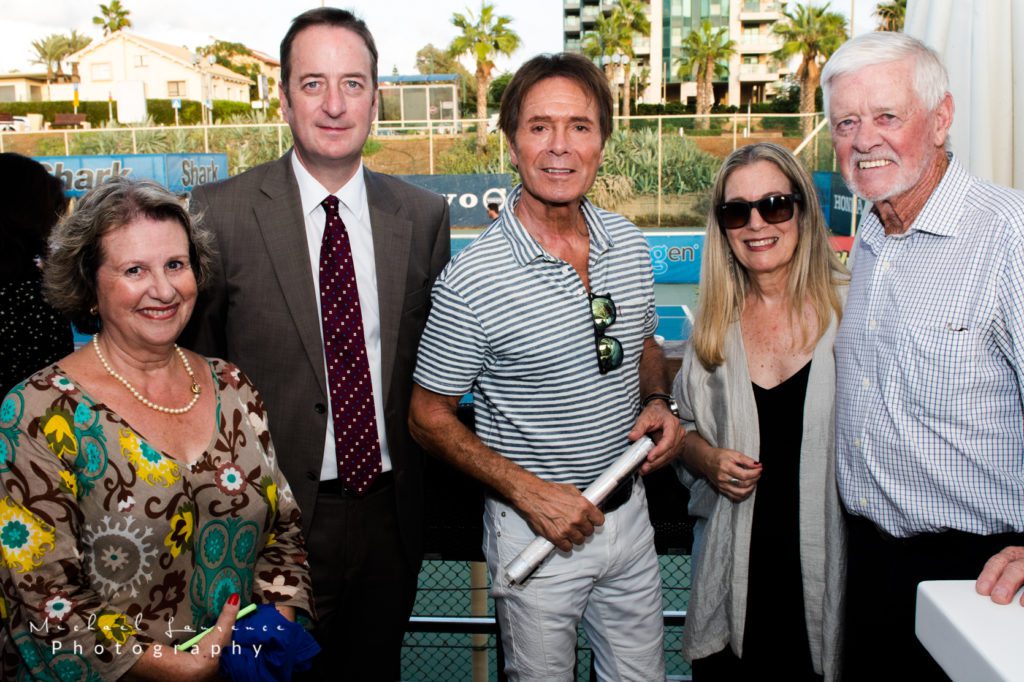 Specializing in PR photography, we pride ourselves on fast delivery of all digital images. In fact for an event of this nature, Michael Laurence Photography delivered all of the edited images within one hour from the end of the event. If you would like to speak to us regarding our PR photography services please use our contact us page. We will be happy to assist with your event.
Please follow and like us: